Chapter Zero Album Reviews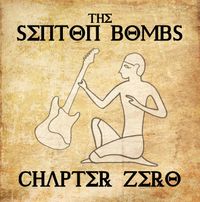 From: Rhythm & Booze

Do you remember when Guns N Roses were the most dangerous band in the world, a snotty punk inspired racket with hooks, molten riffs and a boat load of attitude? do you remember when rock had an edge? do you remember the last time you raised your fist in the air and screamed at the top of your lungs?
The Senton Bombs are here to remind you of those glory days, they're here to make you sing, shout, swill your beer and rock the fuck out!!!
Originally the band formed back in 2004 as The Terrorists, they released four demos between 2005 and 2009, delivered their first album of spluttering rock classics in 2010 entitled Sweet Chin Music (I wonder if this is a Shawn Micheals influence??), Gambit their second album came out in 2012 and now they're back with a brand new eleven track affair that's all thriller, no filler!!!
The album opens with the foot down, high octane, title track, Chapter Zero, instantly bringing to mind the Appetite era of the aforementioned Guns N Roses, with it's strutting posture, galloping riffs, snot ridden, attitude fuelled vocal and massive shout-a-long hook.
From there the band serve up a further ten slabs of fat free, hard hitting rock, where every song contains a killer riff or three, a brief shredded solo, a contagious vocal and more bravado than a Saturday night out in London.
I'm a little biased when it comes to albums like these, I grew up with hard hitting rock, I loved Hanoi Rocks, New York Dolls, G'N'R and so on, but The Senton Bombs have it all, this album is chock full of fist in the air anthems, from Nothing Like This to the gloriously stupid call to arms No Rest For The Rockin' the band deliver time and time again.
The band show that it's not all about vim and vigour when they strip it back down for the melodic introduction to Reapers Sow, highlighting the impressive musicianship they have to offer before cranking those amps to an even greater high as the song develops into yet another fist pumping anthem. Another highlight is the Supersuckers/Eddie Spaghetti (country tinged punk) influenced Darkest Horse that welds that aforementioned stomping swagger with a keen sense of melody to dazzling effect.
Chapter Zero is the perfect answer to all those boring middle of the road rock acts, who feel the need to get all sensitive when all we really want to do is rock out. if you're looking something a little restrained keep on walking, if, however you're like me and want a dose of hard hitting, strutting rock n' roll, you've come to the right place, now pump the air and hail the new kings of rock I give you The Senton Bombs!!!
Rhythm & Booze Rating - 10
From: Powerplay Magazine
by Steve Swift (September 2013)

Never mind the rollercoaster, this is the Big One. Formed in Bispham near Blackpool about a decade ago, they've paid some dues, lost some members and released a lot of demos. This is their third album and it is somewhat of a brilliance.

A Senton Bombs is grappler Jeff Hardy's signature move. Off the top rope with a somersault, the back right into the guts of a downed opponent. And this sonic shove has just the same effect, knocking the wind out of you with a big banger of beat, rough charm and grime galore.

Joey Class has a mouthful of sour-mash and a bellyful of bile, throwing shots with abandon and dancing on a rickety trestle until the Backyard Babies tell them to stop making such a noise on wonderful 'Heading For The Guillotine". Scott Mason brandishes a cowbell, smiles salaciously and batters the hell out of it for 'Tornado', so sleazy, but full of naughty energy.

There is truly 'No Rest For the Rocking' on that cut, especially when they call the Ramones out, tumble out onto a back street and jump whilst a solo snakes around their feet. Even when not great, they at least show you a great genre example (and this would be 'Acid & Alkaline').

A diamond very much in the rough, this band deserve some help but not so much that their natural brilliance is crushed. More front than Blackpool? Np, nut ballsier than Babbacombe (it's in Devon, thrill seekers), there is no height restriction or queue at this ride. Strap in, let's go again.

Powerpoints: 8/10 
From: Ringmaster Reviews
By The RingMaster (March 2013)

 Offering a thrilling and incendiary riot of punk infused rock n roll, Chapter Zero the new album from UK rockers The Senton Bombs is a feisty and rebellious instigator to mischievously party in tandem with. The eleven track album is prime sinewy attitude and inventive urgency with a hunger and passion to match, but most of all it is a thumping great time to swagger alongside and to be undisciplined to.

Formed in 2004 as The Terrorists, the Blackpool based band has grown into one of the best live and energetic forces within British underground rock music, continually improving whilst garnering persistent acclaim and rapidly increasing a fervour driven fan base. Their early days saw the band reach the semi-finals of the largest unsigned battle of the bands in the UK in 2005 followed by the release of their debut record, the five track demo DDT. Well received the release was followed a year later by second demo Death Valley Driver which spawn songs destined for good radio play and appearances on varied compilations. As well as sharing stages with the likes of Epoxies (Fat Wreck-Chords), The Imperial Vipers, One Way System, and C.J. Wildheart and the release of the Crimson Mask demo, the band also went through an unsettled period with line-up changes though they still were unrelenting in laying waste to audiences with their constant hunger to gig. Next release From Parts Unknown received great reviews and feedback in early 2008 though the same year saw another departure to leave the band as a three piece though it had little effect of holding them or their intense work rate back.  With the release of their debut album Sweet Chin Music in 2010, The Senton Bombs a quartet once more, felt a more intense force of acclaim to its release. The foursome continued to gain great plaudits for their explosive shows, headlining and alongside bands like Random Hand, and successful festival appearances, whilst the 2012 album Gambit set the band up as one of the prime punk n roll instigators in the UK. After its release the band took no time in writing and working on third album Chapter Zero, finishing it this past February for a STP Records release which stands as their finest inventive and invigorating moment to date.

The title track kicks things off with muscular riffs scoring the ear, the guitars of Damien Kage and Johnny Gibbons chewing the sense whilst the firm rhythmic pulses of drummer Scott Mason cage and lead with skilled intimidation. Into its stride the vocals of Joey Class begin to fully incite the emotions whilst his bass throbs and prowls within the already in place raucous encounter with menace and attitude. The song is a stylish mix of the swagger rock of a Wildhearts and the punk fire of a Backyard Babies/Eddie and the Hot Rods union, and leaves the senses hungry and alive for more with ease and accomplished craft.

The potent brawl hands over to the equally contagious stomp of Nothing Quite Like This, a track which stands with crown jewels and posture to the fore and its infectious sounds crawling all over the senses and passions. The track is not overly original but impossibly addictive and leaves the eagerness to enlist in its passion and energy with voice and feet an overpowering lust. There is nothing within the rock n roll debauchery not to like or devour with greed and it continues the immense start of the album with pleasing cockiness.

From the refreshing encounter of Heading For The Guillotine, a song which has a familiar ring to it without revealing the source of that impression, the album explodes into an even more striking and stimulating conspiracy to work on the passions starting with the imaginative fusion of the mellow and forceful that is So Cavalier. The vocals and surrounding melodic whispers smoulder within the testy rhythms and riffing to like most of the album, reveal the strength and variety to the songwriting and its realisation. The following Tornado and No Rest For The Rockin' rip the skies to grip greater heights, both sharing top honours on the release. The first is a thumping electrified fury of big rhythms, sonic flames, and bass snarls coated in the excellent tones of Class and ignites the strongest inner fires soon copied and surpassed by the brilliant No Rest For The Rockin'. It is punk rock at its best, a song best described as having the infectious cheek of The Undertones, the defiant intent of UK Subs, and the melodic flames of New York Dolls, and an insatiable irrepressible triumph.

Both Reapers Sow and Medusa ensure the exacting power of the album is undiluted, the first a track which initially bewitches with slow soothing vocals and acoustic guitar before burning a hole in the senses with its furnace of energy and the second an avalanche of resonating big boned beats and mischief inciting riffs. After the last thrilling note of the track the album then unexpectantly finds inspiration in American rock sounds and whilst certainly the excellent Darkest Horse, and the closing pair of Acid And Alkaline and The Rider with their hard rock breaths impress and leave nothing but deep satisfaction, they do not quite match the earlier punk enriched glories.

Chapter Zero is nevertheless an exceptional release which no matter how many times it is allowed to infiltrate the ear it and The Senton Bombs leave a breathless and voracious hunger behind.
From: TBFM Magazine
By Stevi Rox (November 2013)
Some albums take time to grow on you & you love forever, others are an instant hit, but wear off in time, others are in-between. Chapter Zero is energetic, fiery, it also teases, it's hot & god-damned sexy, I liked it the instant I heard it & think I will forever!
I've had this album for a couple of months now & played it 3 or 4 times a week since. It especially comes into it's own while getting me in a good mood for a night out. For the most part it's a rollicking good foot tapping sing a long Roxx 'N' F'kin Roll album, but still tinged with punky metalness. It goes deeper as I finally got around to reading the lyrics & saw something more intellectual in the whole structure of the songs & lyrics. Am I making sense? Let the tale enfold.
The album kicks in with the title track 'Chapter Zero', check out the video, & so the story begins…. act 1, 2, 3, great riff, killer solo… whoooaggghhh… off we go on a ride of a lifetime… Stomping in comes 'NQLT', a cock rocking catchy anthem with massive bang banging of the drums, rumbling bass & a great little guitar solo, a huge favourite song of Mr & Mrs Roxx, bombs bombs, bombs away! Chop Chop riffing in nicely is 'Heading For The Guillotine', 'fucked up got lost in the minute…' & off we go with another killer guitar solo, marvellous, as happens on all the songs. 'So Cavalier' is smooth & swaggers along, 'Tornado' does does exactly what it says on the tin & has me spinning around with my air guitar & continues into the furious 'No Rest For The Rockin', Yes the title says it all, this probably started off as my least favourite of all the tracks on here, but, now I find myself constantly singing along to an infectious chorus.
Wait a minute here, I am probably giving the impression that this is just a good time dumb R 'n' R album! NO, the writing is polished & musicianship top quality, as is well proven on the next song , a classic. 'Reapers Sow' gently enters the fray, with acoustic guitar & then it takes off with more glorious riffs before pinning you into submission with acoustic gentleness & then kicking in with a grand finale. 'Medusa' comes at you drums first, then foot tapping bass, riff & strutting vocals that take you through another catchy as hell punk rock n' roll song. This band have been around for years, their debut 'Sweet Chin Music' is a punkier raw full on motherfucker, while last years 'Gambit' (bastard son of Backyard Babies & Social Distortion) lead the way to this masterpiece. The band are always writing songs, & most of 'Chapter Zero' was written during the long drawn out recording of 'Gambit'.
Next up is a slight step in direction for the band with the epic 'Darkest Horse'. A country tinged sophisticated piece of work that will impregnate your mind & musical senses. A perfectly put together song with cultivated lyrics & a high standard of musicianship. A striking guitar solo that takes off & pins the listener against the wall, before settling back down with a memorable chorus & fading out wonderfully. 'Without the slightest touch of remorse, she is the darkest horse'. 'Acid & Alkaline' picks the beat up & again continues the infectious rocking music of the whole album, before the final track, 'The Rider' a punk/metal tune, but this also has a gentler touch leading into the chorus, before trailing off like a cowboy, on horse back, leaving town, in an old western movie! I was, & still am, gob smacked at the quality of this album full of killer riffs & memorable hooks, so the only thing to do is listen again & again just to make sure I'm not dreaming!
☆☆☆☆☆
From: Planet Mosh
By Louella Deville (September 2013)
Chapter Zero is the latest album from Blackpool Punk/Rock Band The Senton Bombs. Formed in 2004 as The Terrorists they have already released four Demos and two studio albums, 'Sweet Chin Music' and' Gambit'. Signed to STP Records in March 2013, Chapter Zero is their first label released album. With an album launch show to be held at The Tache Rock Venue in their hometown on Friday 27th September 2013.
The opening song (and title track) reminded me a little of Rage Against the Machine's Killing in the Name Of. A great opener with a strong bass line and great riffs. The next track Nothing Quite Like This does indeed live up to its name! It's one of those songs where you instantly think – wow this is amazing and put on repeat about 20 times! 'Bombs Away' a bit of howling and an abrupt end. Punk at it's finest!
Heading for the Guillotine had a flavour of All My Life by the Foo Fighters, starting off mellow then building in intensity. No Rest for the Rockin, never has a truer word been spoken! The opening bars to Medusa had me thinking of The Knack's My Sharona, but suddenly upped tempo to over 100 mph, a really punchy song that reaches out and grabs you by the balls! Tornado, aptly named as it does indeed storm the senses, great beat and riffs and another abrupt end!
Darkest Horse – Country and Western meets Punk! 'The House is Burning Down' meets a 'Ring of Fire' Joey Class meets Johnny Cash! Surprisingly it does actually work. Maybe the start of an air guitar line dancing craze? Finally The Rider with a military beat in places was a splendid track to march out to!
The Senton Bombs have a great versatility. Where else do you find echoes of Rage Against the Machine, The Foo Fighters, The Knack, Johnny Cash and a Military March all under one roof!
After the album launch they have several gigs and festivals lined up before 2013 is out. Including having made it through to the finals of Hard Rock Hell's, Highway to Hell National finals in early October. Churning out music and lyrics of this quality they're definitely one to listen out for!
☆☆☆☆☆
From: studsandpunks.co.uk
By Woodstock Punkrock (March 2013)

As I gaze out the window at the blizzard of snow, whipping round and round and the few people venturing along the road, a young fella and his l*** are traipsing through this freezing mush on there way who knows where, as they p*** my window they stop and break into a heated argument, both there faces twisted into ghoulish ugly hatred of each other, I cant hear what is being said but it would appear he is winning as the tears begin to force there way out from her eyes and freezing on her face, as I think its all over out of nowhere his face takes an even uglier turn and with the speed of a bird of prey he strikes her hard across the face, the force of the blow sends her reeling and she lands hard and awkwardly in the snow, as I rise from my seat suddenly I am frozen to the spot as a eerie hush and a shadow seems to fall on me and the street, from the corner of my eye I see a figure appear from the alley to the side of my home, at first I struggle to contemplate what this is, but as slowly it reaches the guy standing over his fallen victim and as one bandaged arm takes hold of his throat and raises him from the ground with no effort at all, I realise Mummy……

CHAPTER ZERO

A husky chord breaks ground and soon the pulsing beast of track one hits you, its deep, dark and takes me aback as the venom pours from Joeys throat, this complimented by the chugging distortion of twin guitars and b***, makes for compulsive listening, brief moments of light break the darkness occasionally and even the guitar break is a blistering oozing sore that tingles your teeth, well constructed and with the lyrics telling the story, its difficult to get away from this addiction, one thing is sure the Bombs are back

NOTHING QUITE LIKE THIS

Bang bang goes the drums as we fly into a stomping, marching affair, this is good time rock n roll, and there is nothing quite like this, this is a song about music, bands, writing songs and rocking out and it's ACE, the pounding continues throughout and is like a heartbeat, keeping the song alive, again Joeys vocal rips through the track, but still manages those softer moments to add another feeling, fret shredding work as always is precise and fast and short haha and fits perfectly, we are only two tracks in, But already there is a sense of the band being a solid unit, the armour is now finished and the sound is filthier than blood, how could anyone not be excited by this?

HEADING FOR THE GUILLOTINE

A lone guitar introduces this one and again we are treated to 3.37 of pure rock n roll, this one has an underlying feeling of sadness, when you read the words, well thought out and well written lyrics, tell a story and you can read this one of two ways I think, I like to think of it as a song of choice and it is beautifully executed, the pace of this one remains very upbeat and the beat is kept up by as always precise drum warrior Scott Mason, if you listen on headphones you can hear the intertwining guitar work more easily and these guys know how to work together to create a better song, and that's what counts, as we leave the guitar break a slow, head down moment beautifully builds back into the big ending, you getting excited Now?

SO CAVALIER

The pace goes down by a single notch here and a softer edge is added to this tune, its mainly due to the gravel having been removed from Joeys throat as he sings, first couple of listens this song was not one for me, but it has grown on me and although still my least favourite on here its only because the company it keeps is so good, I cant actually find any fault with it, it certainly has atmosphere by the bucket load especially after the break and through the guitar twiddle, which builds it back up into the full on ending, you can feel the enjoyment seeping from every note of that extensive guitar break haha.

TORNADO

Alright more down paced, but rocking music here, swirling wah filled guitar work encircles the verse lines like a bird of prey and even intertwines into the chorus, again the perfect sound for the song, my favourite part is the stripped down quiet section where you can hear the extreme intensity in Joeys voice, this is sleazy underdog rock and has my head convulsing like an idiot haha, even the cow bell doesn't put me off, what's happening I hate cowbells? haha, this song swirls round and round so much you do feel like your in a tornado and all to quick its over, don't hang around these boys.

NO REST FOR THE ROCKING

Alright from the off you know this is gonna rock your world, the b*** rattles in and soon is enveloped with the rest of the band, guitar riffs fly from every corner to fill any gaps and as we wind up with a short but enormous bridge, we hit the stuttering verse divider or chorus as its more commonly known, precise and pulsing, it's a fists in the air and shake your *** (ladies) affair and a short guitar break allows me to wipe the drool of excitement from my chin, the guys have even fitted a everybody join in section in this as the drums keep the beat Joey sings out the chorus, and I know in the live arena everyone will join in, again I am flabbergasted by the sheer luxury my ears are being filled with, you are getting excited now I am sure.

REAPERS SOW

As the busker enters I feel compelled to reach for a 50p, wish we had buskers like this when I walk the town haha, bammm!! A rock out with ya *** out, a hang out with ya Wang out, bomb bomb bombs away, full on rocking riffage and pounding drums filling your head cage, with this upbeat, euphoric blast, its like a smile translated into a song, before we drift back to the busking, when you listen to the words they perfectly fit with the tone of the music around them, make sure you read the words to all the songs, inspiring and clever, anyway back to the song and back to the pacey smile ride for the ending, you gotta be excited by now?

MEDUSA

Pounding my brain, heating my flesh, rocking my world, vocals are filled with grit and an added ingredient which I think is chain smoking 40 cigars prior to recording the vocal haha, another addictive guitar riff runs throughout this song and it rocks with the best of them, and then out of the blue we drift out of the hazey sweaty rock bar and into the open air for a brief moment of soft and sensitive love, but it doesn't last we are soon back in and shutting the door, the build up ending is one of the best I have ever heard, gives me goose bumps all over, and the simple little guitar riff in the background just defies words, yep this is the winner of the ending to end all endings haha, now I know by now you are getting moist and excited

DARKEST HORSE

Well the title of this one is wrong it should be CROWNING GLORY, *** me sideways and twice on Tuesday, this Cowboy rock monster is ***ing awesome, the first time I heard this I stopped breathing as it was interfering with the beauty and majesty of this, and I still do!! From the moment Flash Gordon enters you know this song is going to be something, but you so don't realise what is coming, enters the lawman on his stallion and at this point the song could end and be a monster but no, we then burst into a thunderflash of fire, blazing with red hot beauty and just as quickly it returns to the calm, even the guitar solo section from acoustic to metal is just mesmerising, I cant stop shivering at this and I am relieved that the fire in this 4.50 will keep me warm forever, I love the fact there is a wonderous sexy female voice that appears for 2 words!! Near the end haha, that's how ***ing on fire this song is they didn't need to run with this voice for the ending and just left it at that once and once only, what a touch, also I think the lyrics to this song are the best The Bombs have ever written rock poetry divine, right I need to change my pants and tshirt before the next track, I know you must have orgasmed by now so no need to ask if your excited.

ACID AND ALKALINE

Well after the last inferno of rock heaven, this poor sod has its work cut out for it, and although it puts up a brave fight it loses, I like the song it's a mid paced rocker, with some great touches and is a welcome member of the Senton Bombs collective, but its just so over shadowed in its present surroundings, I say it's a good track but not the one to follow Darkest Hour.

THE RIDER

Ok it's the last ride out, and it's a fitting ending a good old fashioned pounding chunk of Bombage, you can see this as the outro music to a warrior movie, Joeys dark and gritty vocal screeches out surrounded by the pounding army of 3, this is broken up by a softer section that soothes the pain for a moment, a sense of wonder drifts over you, a sort of comfort can be gained from the thought that when we are gone, this will remain and then before we get too comfortable, we are back on the ride, and as the music fades and the guitar swirl builds it powers down and the CD is done. Job done, excitement level maxed out and yearning satisfied.

I have always loved The Senton Bombs from the first time I heard them, they had something special I thought and although not as many as I thought, people did like them, then when there 'Sweet chin Music' CD was finally released after about 3 years of waiting I thought this would propel them higher, although a good collection of songs that I loved it was missing something I felt, then excitedly 6 months later Joey tells me they are recording a New record haha I didn't get too excited as I expected a couple of year wait, but within a very short time there it was 'Gambit' and now that they were a settled 4 piece band and had taken all the positives and negatives from the last record, I felt they had moved forward and that this would propel them higher and in front of many more people, as there was a definant new edge to the band and I felt they were there, so when we recently did a gig with them Joey again shocked me with news they had finished another new album, as this was back to back with the last one I was expecting more of the same and that would have been no bad thing as the band sure know how to rock, so when 'Chapter Zero' landed on the door mat I was excited but I was not expecting this, especially when I opened it, the cover for me although I completely understand the idea behind it, for me its abit lacking and the font on the back is difficult to read, these may seem petty little moans but for me the is very important especially when you hear whats inside, without doubt this is not a follow on form Gambit it is a ***ing Phoenix, this is THE SENTON BOMBS and I am so so very proud of them for being able to do this, if this doesn't get them in front of the m*** audiences they deserve then *** knows what will, this is an absolute gem and it shows they are a band of one and they have found there niche and blown the ***er wide open, I didn't think I would be saying this again so early in the year but here is contender number 2 for Record of the year 2013, Boys take a bow you are legends, people I cannot stress highly or loudly enough you need this slab of rock from the boys from Blackpool and you need it now. I also hear this will be available through STP records later in the year too, but for now speak to the band and buy this CD, oh and get to a live show too, right I am off to change my shirt again, what a wonderful array of wonderous music is out there, don't you think?
5 Stars.
From: Rocktopia
By Alan Holloway (January 2015)

A quality slice of Hard Rock that is gritty yet melodic.

I remember when Punk Rock was just a bunch of herberts with three chords and an attitude... when spitting on the crowd was an art and Sid Vicious was considered a musician. These days, when a band describes themselves as Punk you never know what you're going to get, but it's odds on that it's not gonna be a nostalgic journey back to 1977.

The Senton Bombs certainly fall into that bracket, delivering an album described in the blah as "Punk Rock & Roll" but in reality it's a quality slice of Hard Rock that is gritty yet melodic. 'Chapter Zero' is their third album and upon listening you certainly wouldn't think they were from Blackpool. This is solid, punchy Rock which comes across as a mix of The Ramones and The Almighty with a fair dash of Guns N' Roses (when they were good) and plenty of Glam Rock vibes. Seriously, if 'Heading For The Guillotine' had appeared on 'Appetite For Destruction' it would have been hailed as genius. Joey Class has the perfect voice for the kind of music on show, very sleazy but also tuneful and not a million miles away from Michael Monroe.

As you may have gathered, I like this. There's so many little influences wangled in together, so many nuances in what are initially simple Rock songs, and so much enjoyment to be had from songs like 'No Rest For The Rockin'' or 'Acid & Alkaline'; no frills on the surface with plenty of frills underneath, The Senton Bombs don't deserve to be stuffed into the Punk pigeonhole – they need to spread their wings and let the general Rock population discover what they've been missing. Failing that, they could just start spitting on people I suppose.
From: Mass Movement Magazine
by Tom Chapman (April 2014)

A quick glance at these Blackpool rockers' website tells you that you are in for some punk infected rock'n'roll. Well, within seconds of putting this monster of an album on the stereo, that virus immediately starts to seep out of the speakers, spreading their rock'n'roll poison to all who listen. Opener and title track "Chapter Zero" starts off with a beast of a riff that gives way to vocals that ooze sleaze. This is Monster Magnet and Buckcherry somewhere in the dirty backstreets, yet just a stone's throw from the lights and illuminations. The seedy underbelly of modern society is revealed here in all its glory and somehow it is a beautiful thing. The Senton Bombs leave no stone unturned as they spread their disease. Hard rock meets classic Sunset Boulevard style glam whilst maintaining those punk rock don't-give-a-fuck roots. The riffing and the lyrics – see tunes such as No Rest For The Rockin' – are straight out of the hard rock songbook. In many other hands the results would be tired and uninspired but on here it all falls into place and believe me it rocks. There's no weak song on here, but a couple highlights are Heading For The Guillotine and Reapers Sow with it's balladesque intro – these are songs that would have been Billboard hits some years ago. Yep, I have been well and truly infected.
From: Uber Rock
by Darrel Sutton (January 2014)

Having nearly caught The Senton Bombs live on a number of occasions I finally get to hear what has given them such a good reputation with those in the know. Hailing from Blackpool and having been around for nigh on a decade I'm surprised they haven't gained a higher profile over the years but hopefully with a label like STP behind them and some choice live slots that could well change.

Peddling a high octane blend of punk-infused filthy rock 'n' roll The Senton Bombs have produced a cracking eleven tracks that kick off in style with the title track and it's Almighty/Vain swagger. 'So Cavalier' is as good a whiskey-drenched slab of dirty riffs and grooves as you'll hear this year, while 'No Rest For The Rockin' has a "fuck-you" attitude that demands you move your arse frantically to it. There's smatterings of classic British hard rock in the likes of 'Reaper's Sow' whilst 'Medusa' struts pigeon-chested through your eardrums. 'Darkest Horse' could quite easily have writing credits that read "Hudson/McKagan" and is a storming straight up piece of classic hard rock whilst 'Acid And Alkaline' is full of wah-drenched riffs before closer 'The Rider' signs off in belligerent style.

A little out of left field for me I must be honest (don't know if I was expecting a punk album or what, but serves me right for making preconceptions), but a cracking set of tunes no doubt, and an album I'm sure to revisit many times. Check 'em out and be pleasantly surprised.
From: Rock In The Blues
By Lucas Cambpell (February 2013)

If you could measure a rock album release in terms of explosive impact this really is a super sonic bunker buster that hits its target leaving the listener dazed but shouting for more, whilst trying to piece together what's left of a prize music system which took the direct hit. It really is that sort of album that you have to crank up to ten and throw the volume control out of the window! I can only hope the tremors and reverberations from this album will be felt by the musical establishment who continue to force feed the public synthetic studio creations and really don't understand that the true heart of rock & roll is still embedded with the seeds of rebellion played by young men with guitars who want to shake the world. The Senton Bombs with their own brand of "punk infected rock and roll" are prime movers and shakers in this terrain as they firmly lay their markers down within this album.

Track by track there are simply no inferior or second best compositions on this album, from the pounding opening track "Chapter Zero" from which the album takes it's name you are thrown into a maelstrom of crunching guitars driving bass lines, pulsating drums and venomous vocals by the totally infectious Joey Class. "Nothing Quite Like This" stomps all over you like an army of mutant monsters with heavy duty boots who march on driven by the hypnotic metal riffing axe men Messrs. Kage & Gibbons. "Heading For The Guillotine" sees the band returning to their punk roots with another full on up tempo work out for the band. "So Cavalier" is another outstanding cut with a clever use of break riffs, it's a track of two parts with some searing lead guitar work which compliments the vocal lines so well. "Tornado" contains some of the best vocals on the album with Joey's mocking demonic vocal chant "Ha, you're caught on my hook"! which is part of the songs real 'hook line' reeling the listener further into the song making it a close encounter you won't forget. "No Rest For The Rockin" is a souped-up punkesque full frontal assault with amazing drumming and flailing guitars, once again The Bombs deliver the goods 'express delivery'. "Reapers Sow" is the surprise track for me and perhaps the kingpin of the album with a haunting acoustic guitar intro as it contains a musical alchemy that holds the listener almost spellbound making it a potential classic song and performance rolled into one. The song has a distinct sixties feel in lyrical content & sentiment on the quieter passages. Having just recovered from something as good as that the next track "Medusa" hits you right between the eyes with a chorus to die for "turn me to stone, turn me stone, I won't be an effigy" accompanied with some excellent lead guitar work which harmonizes the chorus line. As if that isn't enough the second big surprise of the album" The Darkest Horse" so aptly named, sounds like a 'cow punk' opus with some Southern Rock influences and is another superb track which proves this band 'ain't no one trick pony' as they unleash their Darkest Horse upon our ears. "Acid & Alkaline" is a menacing metal masterpiece "We're bad seeds, Nightbreeds"! Classic heavy duty hard core rock & roll. Then along comes "The Rider" which is punctuated throughout with a Dio style riff bringing the album to a final crescendo and then a clever fade out by studio engineer Ronnie Bomb who has made a superb job producing this album.

"Chapter Zero" carves out an extra niche in the bands musical progression.

The future of Rock & Roll may well be in the hands of The Senton Bombs.

Bring it On!
From: fungalpunknature.co.uk
By Fungalpunk (March 2013)

From the sludge and shite of indifference, through the mire of the many untrained lugs, on with determination to a self made rolling wave, forward to the success level of knowing 'we did it and are still doing it', The Senton Bombs are a band who I am quite proud of and who have always been an approachable set of sonic maestros forever keen to stick to their chosen style and...fuck the rest. The fact is they crack off a mean horny vibe that gushes energetic, hip ground spunkage that many salivating sonic dogs will want to lap up providing they have broke away from their restraining generic leads. Again I find myself absorbed with a sound that isn't punk, isn't metal, isn't anything only good old burned up and well heeled rock and fuckin' roll - and there ain't nowt wrong with that. I come in pregnant with expectation, I hope I don't come away producing a runt of a review (it can happen, even to my most favoured fiddlers). Here we go...

The vagina of silence gapes wide, the acoustic uterus relaxes, the first spillage is christened 'Chapter Zero', birth is given to a feisty baby well-drilled in the art of salivating rock and roll - fuck you mother. After the initial statement the guitars spiral in many directions with that hip-twisting drive the band do so well, riffing it up the ass of the eavesdropper, vulgarly parading all the spicy aspects without shame. The first verse is snarled control, pangs with desire for something unique to be told and rolls with aplomb into the first of three thermo-enthused Acts. The production is choice and captures the finer facets of this quality crew, the inner string show is funked, fruited, unembarrassed showmanship - it propels the song into the stratosphere of bone jarring rock - infected with sex, sleaze, utter submission - the art form is adopted. Chasing is the pulse fuck of 'Nothing Quiet Like This', a cock rock affair from a band saturated with DIY, gutter insight - the mix is intriguing and makes this approachable, fiery throbber a real intense hammering one rates very highly. It is tribal at its core, it is primarily a simple take on a familiar theme but the Senton Bombs gloss it up, engorge it with new blood, parade it with sanguinity and boldness and quite rightly let you have it between your trembling butt cheeks. Certain touches elaborate the powershift, the intensity flashes, throws of sparks - you just gotta keep getting closer though! A fine example of Slamdunk Riff and Roll Rock, - off the backboard, into yer face - bleed!

'Heading For The Guillotine' scuffles in before frontman Joey reveals his usual thirst and toxic oral toneage that teases, tempts and sneers. The volcanic simmer builds, boulders of sound start to roll, acoustic ash emanates from the heart of the seething cacophonic cone and suddenly the band are erupting. Lighter than normal backing vocals seem the persistent order of the day - it works and I don't know why! Riffs get slammed into the bands mighty magazine and are sprayed each and every way with classical touches aplenty whilst the superb stick work slaps all components into rigid order thus finalising the commanding noise!  Moments are given to showcase, momentum never ceases - whoosh - my arse hair is singed. 'So Cavalier' is another choice cutlet from this stunning carcass of melodic meat with a stop/start/strut that takes us deliberately into the main flesh of the song. The strokes of the strings are forthright and authoritative, the drums remain classy, the switches from strong demands to careful vocal caresses is sublime - the band had me thinking this was a CD of usual fare (which is mighty fine), at four tracks in and several listens I stand corrected and erected - classic. The harmonies work a treat, the cadences persuade, the metalised hammer blows add the finishing gloss - superb.

'Tornado' adopts a similar strong verse sequence and floats into a peeling away sub-chorus that is pursued by compressed string solo work that is alive with electro-energy, flash-fucking, dyno-drilling into the sonic nucleus. It is a 1000 giga-watt behemoth that strikes hard and fast and leaves a scorch mark on the senses - wow! The back up punch comes from the wild hunger displayed via the anthemic piston pump known as 'No Rest For The Rockin'. The intensity is unquenchable, the flesh tingling rhythm almost concupiscent, the ravenous need overwhelming. The drive of the guitars is pivotal to the end effect, the gob still glorious, the fast-staccato repeat punch of the relentless chorus massive - wham, bam don't give a damn - a breathless number. 'Reapers Sow' begins in acoustic delicacy and eventually fades, a cymbal 4 tap and mean chuggery buggery follows with the lead lout keeping his utterances initially gentle. We ascend with utter triumphant positivity which highlights the main theme of this thoroughbred thread. A very confident and accomplished number that deliberately stands out and makes its own presence felt. A lighter number in many ways put having a kick to match the rest - it lashes out in flying colours of success - a fantastic sub-twist and exposure of the depth of talent. Fight on through, do what ya gotta do, look back with pride!

'Medusa' is a beast in fine fettle with a groovy glare to turn one to utter stone...in admiration. Textually advanced, composed with utter brilliance - from the opening tub thump, through the power surge, via the smoked oral assault, up a level as the flames rise and into more hefty rhythm, making. We repeat, where is the chorus - surely a bomb blast to do some damage! No - the lads submit to the man crushing bitch with the slinkiness of a sidewinder, the hypnotic stare of a cobra, the finishing crush of a boa, the bite of a mamba.  The sub-chorus is pleading harmony delivered with ultra cool efficiency and contrasting accuracy. I fall back on my heels - pinnacles are many, I am battered into submission.

What next - an unbelievable Americanised, desert singed tale regarding a lady with a lust...to burn, that's what! The first pulse warns, a strum prepares, the opening, almost solitary words promise. Strings rise on clean cut thermals, the match is struck - power ensues and then we move back into the hollowed out mode. Melody is sweet textured, bar room wise, beer soaked and tinged with a long day's knowledge. This is a momentous offering that moves the band into new wondrous realms and it pleases me no end to see this always obvious potential come to the fore and ram it in the face of the doubters. We take time to let the guitar pluck out an emotive weave before a splash of all encompassing sonica gushes taking us into the last vocal episode. The wind-up to the closing chapter is complete, the circle is full, the song is everything a fine song should be - a solid session of wrap-around sound that reeks of excellence - I bow down to the glint of an acoustic diamond.

'Acid And Alkaline' is the penultimate track and leaves me just on the positive side of neutral. Is this a backlash of having to follow such gargantuan produce or is the song just not up to as much as the rest of this prize pack of din busters. I contemplate, I listen to the chasing track, I re-assess - I believe this is the runt or cunt of the pack. It is far from rubbish but far from a big beating bastard. Well polished, having a fair wallop in the delivery but lacking that extra corrosive attitude that convinces you of a crackerjack. The closure is known as 'The Rider', a chopping executioner that soon moves into a more bone-grinding incessancy with the depth of the incandescent glow almost beyond the sonic spectrum. The scythe of sound cuts repeatedly before torturing with a brief moment of ecstatic respite...and then more life-wrenching madness this way flows. It is a wonderful closure with a flush of passion thrown in and a death knell only relating to this fine CD. The end isn't nigh however because when this is over your immediate reaction will be to press...'replay'.  Lazarus rises!

Marvellous again and after initial thoughts of a duff dangler in a parade of proud prongs I am happy to report that The Sentonised Bomb Squad are all present and correct and yet again poking higher within the uterus of the acoustic underdog. Get this, get on all fours and get humped - the fuckin' will convince you no end and the overall climax will thrill in multiple fashion. Ooooh errrrr there I go again....splash!
From: punx.co.uk
by Andrew Camac (June 2013)

Welcome to my review of the latest release by Blackpool rockers The Senton Bombs. In a first for my reviews i was handed a pre-release copy of the album for me to review by the band personally. This came about after seeing them at a show in Manchester at the Star & Garter hosted by the outstanding STP Records. I had a chance to meet all the guys & spent a good while chatting to them about our musical interests (almost too long as it was kicking out time haha). I mentioned i was doing reviews & Joey asked me if i would like to review this release, as i already had a copy of Gambit & had just bought Sweet Chin Music i felt honored to be asked.

There was the backstory & here is the main feature

The album is opened with the fantastic track "Chapter Zero" this is pretty much the precursor for the whole album, it has a brilliant sound & feel to it. A hard rock 'n' roll kick to it, fantastic vocals & overall a very refined sound to it. Got an air of classic/biker rock to it. "Nothing quite like this" follows up with a very powerful intro of loud drums & even louder guitar!. Fantastically catchy song with some cracking vocals spots including a wolf howl!. It has a similar feel to Diamond Head in my opinion which isn't a bad thing by any stretch!

 "Heading for the guillotine" this song for me was a slow burner, it starts off nothing really special, seems to lack the kick of the previous two songs but it picks up by the chorus. It has a brilliant bass line flowing throughout the song & the music is top notch!, the vocals on this song are quieter than on the previous 2 & it works well. "So Cavalier" is up next & kick starts that with some kick ass guitar! This track also features quieter vocals, catchy chorus & lyrically is really tight. Overall i enjoyed this song but not as much as the previous ones though i have to say the solo was outstanding!

 "Tornado" complete rock song through & through, heavy guitar, smashing drums & loud bass. Overall it was a well put together track but unfortunately for me it didn't do a whole lot, it seemed less adventurous as compared to the previous tracks. Following this we have "No rest for the rockin" another fast paced explosive track by the lads here. Classic sing a long material here, vocals are top class & once again the band are at an amazing speed with some classic guitar work. The song is dripping in the distinctive sound i know of as the Senton Bombs.

 "Reapers Sow" Starts off a little differently than the other songs on this album, a nice little acoustic section with soft vocals. Don't be fooled because around the minute mark it's bombs away as they swing into the song in Senton fashion with a furious pace. Despite the track kicking off in a big way the vocals remain soft throughout and i found this to be brilliant. Overall really enjoyed this song a nice little highlight for the album!. "Medusa" I really enjoyed the intro for this song & it continued throughout the track. Vocals are top notch on this track, it's fast and catchy! Great lyrics proper infectious song. Brilliant example of Senton's fusing punk with Rock n Roll

 "Darkest Horse" is such an aptly named track!. It's got a country sound to it from the vocals through to the music. Lyrically i really enjoyed this song, the way it kicks into the heavier bit was a really smooth natural transition as well. This is without a doubt my favorite track on the album, it was new, unusual & worked well. Also has one of the best solo spots on this album which is a merit in it's self!. "Acid & Alkaline" follows up & is another cracking little track, for some reason it reminded me alot of White Zombie's cover of "I'm your Boogie Man". Not quite the staggering highs of the song that came before it but still a really enjoyable song.

 "The Rider" is our final & closing track on Chapter Zero, this track sounds alot like something from the previous release by The Senton Bombs "Gambit" which isn't a bad thing at all!. It's a nice fusion of Rock 'N' Roll with Punk in a way that works so well for the lads, also infectiously catchy too!. My only issue with this track is the placement, i personally think that Darkest Horse would of been the better track to close the album on, leaving on the highest note so to speak.

 So there we have my write up for The Senton Bombs - Chapter Zero, my thoughts on this album are that from the first to the last track it is a high quality album. The sound & direction are really focused more so than previous releases, it does seem to be lacking in the punk fusion at points but generally this is a fantastic release from the lads. The band come off really stuck together & have produced an amazing sounding release.

 BUY,STREAM OR AVOID?  BUY!

If you have enjoyed anything before by The Senton Bombs i whole heartedly say you need this album, it shows just how far they have come from Sweet Chin Music & the direction that they are heading. Newcomers should also have a look at this release as it would be a fine album to start with.

I will say that if you are looking for a punk album you may be better off looking towards previous releases first, the album sounds & feels like a rock album. As i mentioned earlier in the review it at points sounds like a modern version of British heavy metal band Diamond Head, there are songs where the punk influence shines through but as a general album is an amazing rock album that shouldn't be missed.

 As of writing the album isn't currently available to purchase but it will be available to purchase via STP Records found at  www.stprecords.co.uk

 My top 3 songs from the album

Darkest Horse
Chapter Zero
Medusa

The tracks above are in my opinion the 3 strongest tracks on this album, I hope you have enjoyed this review & it has sold you on Chapter Zero. Till next time!
From A Man Called Moose
By Moose Mann (April 2013)

The third full length album from The Senton Bombs and if not hot on the heels of, in relatively short order, following GAMBIT which in my humble opinion was a watershed moment for the band showing a maturity and a 'change of direction'which reflects where each of the members "are" now in life.

As with Gambit this entered the CD player with immense anticipation and also a dose of trepidation – having made such a statement with the previous offering proving The Senton Bombs could Talk The Talk  would this evidence the bands ability to Walk The Walk.

Like Alice,let's follow the White Rabbit down the hole and see if we end up in Wonderland!

01 – CHAPTER ZERO

Hmm, title track as opening track? A sensible opening gambit?  As veteran DJ Alan "Fluff" Freeman was apt to coin "Not arf!"

Held power chords; shimmering cymbals and a nice, dirty riff herald the entrance of this tasty nugget of rock.

Tidy guitar work  fine drumming, pounding bass, great backing vox and I was about to say trade mark vocal delivery from once Mr J Class, but in fact there is more angst and dear I say it more of the man's heart and soul in this track than I have detected before in the bands material. Now that could be because of the subject matter of the song – BEGINNINGS – but Joey has the habit of adding allegory as well as the more obviously autobiographic to his lyrics re as in the track Retired on GAMBIT which I felt was a nod to where the band and Joey had been it acknowledged that it was time to hang up the spandex tights and move on, this,to my ears at least, was a musical underlining of that fact, the ubiquitous 'line in the sand' – time to reset the clock  zero the counters, blank the canvass – this is where,  quite literally, the next chapter starts! On the other hand, even if all this more cerebral analysis turns out to be bollocks it's still a fucking good song and an excellent way to kick things off.

02 – NOTHING QUITE LIKE THIS

Grab your knitted tank tops and pull on those stack heeled boots! This is a 100% stompfest more than a little reminiscent of early 70's 'Glam' rock. Another well constructed and brilliant executed song. The Senton Bombs are blessed in having a drummer of Mr Mason's caliber – he is power house; driving force; keeper of time and glue! Add this to the bass work and you have the firmest of foundation on which to build. For a relatively simple song there is a lot going on. There is a feeling of depth created by the many layers that make up this track and yet there is nothing that detracts or distracts – it's the deftly little licks and touches that are the difference between this being just a good song and a great song.

Basically advert for and warning of what you're gonna get when The Senton Bombs are in town  Lock up yer daughters, throw away the key – the boys are (back) in town.

Autobiographical?– Obviously; Self promoting?  – Certainly;Arrogant? – Absolutely NOT! There is enough of the 'tongue in cheek' to keep this on the right side of aggrandisement.

However it's no good 'hiding your light under a bushel' – a topic alluded to in the song

"No Fame ain't a shame, we can't complain when there's only us to blame"

And many a band, I am sure can allude to the sentiment in the lines

"It's a game and you play for your name

(Bombs, Bombs, Bombs Away!) it's all we got at the end of our days

As a pack we don't want no other way"

As anyone that has been in a band can acknowledge there is "Nothing Quite Like This!"

03 – HEADING FOR THE GUILLOTINE

From a very sparse and simple beginning this builds and ebbs until it enters the home straight and heads for the finish line balls out, all guns blazing. The morning after the night before set to music. The perils of lighting the candle at both ends and in the middle. But again there is this sense of drawing a line – it was fun when it happened but that was then and this is now – listen out for the very last line and the subtle change to the past tense! Musically - yet again you hear the perfect marriage of bass and drums that are a staple of the boys' best material. Interlaced with fine fretting fingery this packs a punch.Backing vocals are used to great effect and good to hear Joey push his vocal delivery to the edges of his comfort zone. The double tracked main vocal ispure genius. Again there is plenty of edge, bite, energy and drive on this track.

04 – SO CAVALIER

A slightly softer offering to that which has gone before with its stadium rock guitar riff drum motif and a more sparsely populated lyric that doesn't try and fill every single millisecond with verbiage.

Great to hear the band exploring slightly different avenues whilst not straying too far from its normally trodden path.

The guitars are superb, the bass precise and the drums sublime. The wick is dialed down a notch or two on the vocal delivery front but this is in keeping with the overall structure of the song.

First time I heard this on CD I was caught out by the 'false' ending which tapers down and ends on a fading vocal – I was ready for the next track to kick in – and then realized that the song still had another couple of minutes to go! (I tend to listen first time through without looking at the lyrics to get an initial impression and it definitely felt as if the song had reached an adequately natural conclusion!)  That said I like the second half of the song – it kicks in at a slower tempo and slowly builds towards its denouement – echoic squealing guitar atop punched bass and drums!

05 – TORNADO

Ah, some trademark'old school' Senton Bombing! Pace, punch, precession! Pedal to the Metal from first to last. The slightly distorted vocal adds a touch of menace – the guitars range from gorgeously grungy to superbly squirly and Scott gets to use some more obscure items of percussion - is that a cow bell/woodblock I hear on occasion  Short and sharp! Not quite blink and you'd miss it, but this track doesn't hang around for stragglers!

06 – NO REST FOR THE ROCKIN'

A nice raspy bass riff get this one going quickly joined by angry guitars before exploding in to the body of the song. This has an emptier feel than the previous tracks and this perceived starkness is serves the song well and heightens the almost uncomfortable sense of urgency that sweeps this song along. However don't mistake starkness for lack of substance, this is not lightweight fluff. The lyrics allude to life being like riding a wave of tidal proportions and this image is reinforced by the rhythmic motif of the song.

Having now reached the mid way point of the album I have been impressed with what has gonebefore what will the rest of the material be like and will it continue to impress? Onwards to track seven!

07 – REAPERS SOW

Acoustic opening! Hmm where is this going to take us. Ah, nice 'soft lit double tracked vocal'. Yet another reference to the past being the past, time to move on. Then – "HOLY CRAB CAKES BATMAN" the song kicks in to life a drives along with at a reasonable pace – the guitars are urging this one on whilst the drums keep the speed in check. The electric guitars play off each other intelligently and inject a sense of edginess that is complimented by the vocals where Joey again pushes the envelope. The acoustic guitars drop in again towards the end and mark the start of the building to climax complete with its slightly cheesy soft rock shout outs! But again it adds rather than subtracts from the finished product.  A song that shows glimpses of the bands soft white under belly without rolling completely on its back and exposing its naked soul.

08 – MEDUSA

Greek mythology meets Rock n Roll! Unlike the eponymous 'maiden' of this story far from turning you to stone will have your foot tapping in spite of yourself.Probably some of the best drumming on the whole CD which is saying something as all of it is of the highest standard. First time I heard this track it brought the Fleetwood Mac track TUSK to mind with its rumbling rhythm although luckily this doesn't have a 100 piece school marching band on it!! Lyrically the verses show off Joey's verbal dexterity and his love of words – their rhymes and rhythms  If track 6 was more stripped down – this is wrapped up in more layers than the prize in pass the parcel! The sound is thick and rich and double tracked to an inch of its life. Very polished. Several of the more clichéd rock elements in this one but could argue that all rock is clichéd in some way but once more this is still undeniably a good song that moves forward in a pleasing manner from first note 'til last.

09 – DARKEST HORSE

This is one of the best tracks I have heard. I don't mean 'by this band'. Nor do I mean in ' the last few years'. I mean EVER. This is simply AWESOME. A word I think I have only ever used a handful of times in writing reviews as I hate it's over use and more often abuse. This track had me in awe. First time I heard it I had to turn the CD player off and take a moment. The hairs on my arms and back of my neck were standing on end!

This is the best work the band has produced to date and sets a bar that I sincerely hope they all aim towards again and again – they are more than capable of doing so.

The vocals are sublime, the backing vocals perfect, the drumming of the finest quality,the guitar work is exquisite, particularly the acoustic sections which have such a Zepplinesque quality about them.

As those that have read my reviews over the last few years may have detected lyrics play as important a part of the finish product as the music and the story in this is that which explores the much paraphrased and even more mis-attributed theme of HELL HATH NO FURY LIKE A WOMAN SCORNED – which in fact should be "Heaven has no rage like love to hatred turned,Nor hell a fury like a woman scorned" from Act III, Scene VIII of The Mourning Bride by William Congreve – and not from the Bard at all.

However I can see this being a marmite track as I am sure there will be those that listen to this and think what the fuck is this lot playing at?

Well, that's your prerogative. To me this shows just how much the band has come to terms with who they are, where they are as individuals and a collective of musically like-minded souls. Not so much pushing the envelope as breaking out of it completely and buying the next size up!

10 – ACID &ALKALINE

Probably my least favourite of all the tracks on here.Structurally the weakest when compared to the other material. It just seems alittle flat in comparison and feels thin. I also think the vocal delivery is not as good as it has been up to this point and in whilst I'm in favour of pushing boundaries this pushes a little too much and the last line is the worst Joey has sung and I am a big fan! This may work live when the natural shot of adrenalin that accompanies live performance could give this a much needed kick up the arse but also the demand of singing live may wind the vox in a bit and bring them a little more in to the comfort zone.  This isn't a BAD SONG. It just doesn't live up to what I think the band is capable of producing especially after the last album and the 9 preceding tracks on this CD.

11 – THE RIDER

The album closer. A back to basics effort.  A song that has urgency and drive.  The construct is simple and direct and is probably the closest to the 'live' sound and feel. The vocal is angsty and again is pushed much more than normal but on this track it works; the guitars –angry and menacing particularly when deployed in unison; the bass has a dark and brooding quality and the drums marry raw power with restraint from percussive masturbation and the simple, relentless uncomplicated rhythm uses the 'less is more' philosophy to great effect and counterpoints the songs theme of the relentless nature of life, the universe and everything. To my mind there were stronger candidates to bring this fine body of work to a conclusion but then the old chestnut of track order is a very subjective topic and I don't mean to imply no thought was given to the order by Joey, Johnny, Damien and Scott.

So, in summary.

This is an out and out Rock Album from an out and out Rock Band  I can see some people feeling this album strays too much in to the more hackneyed and clichéd genres of rock and moves away from the bands 'roots'.

For me I think this album sees the band gravitate more closely to what they are best at and should open the doors to many more new opportunities and a wider fan base. However their attitude and ethos will always see them welcome in more punk orientated spheres.

Having discovered themselves with GAMBIT, CHAPTER Zero reinforces that position and moves the band forward several steps musically and whilst I am sure there are other avenues to explore which may or may not make it in to the studio or on to CD I would encourage the band to experiment a little  never by afraid to try new things. If it pleases you great, if others like it - even better, if they don't well that's a fact of life, but it depends for whom you write your music – ultimately we all want people to like what we do especially if they are prepared to part with their hard earned cash and demonstrate this liken by purchasing the recorded material.

My only negative criticism is about the cover art which I get in terms of the 'theme' of beginnings even if my personal feeling is its uninspiring – it's the title typeface/font which to my mind is appalling particularly when used for song titles and the main credits where it is also too small as well as difficult to read because of its non standard letter symbols. Worst of all is the spelling mistake in the track listing on the back of the CD case. It is such a shame when the same level of attention to detail has not been lavished on the wrappings as has been on the contents.

The production on this album is the best of the three full albums to date. And EVERYONE involved directly and indirectly with the creation of the music on this CD can be rightly proud with their individual and collective efforts.

I am already looking forward to the next album. I expect great things. I hope the band does to.

As ever this review is respectfully submitted by

A MAN CALLED MOOSE.
From: Road Dogg Reviews
by Road Dogg (May 2014)
"Chapter Zero" is the latest album from whiskey drenched Sleaze-Punk Rockers "The Senton Bombs" and what an album it is! Many bands try to capture this sound and make it their own, but few have prevailed, it seems The Senton Bombs have managed to give their own take on the genre and with "Chapter Zero", the bands third album to date, they have created 11 tracks of hard hitting Rock that oozes a filthy and raw sound.
The bands versatility is showcased perfectly on this release, each track is unique and well written, a sign of a band beyond their years and portrays the band as more than just a flash in the pan. The album is filled with hooks to ensure you are singing or at least humming them from the moment you've heard them once.
"Darkest Horse" is heavily Poison/ Bret Michaels influenced, but that isn't a bad thing, especially when this has the conviction to back it up. Prime tracks include "Nothing Quite Like This", "Chapter Zero" and "No Rest for the Rockin" all of which deliver pummelling sleaze driven punk.
An outstanding third album that usually proves difficult for bands to live up to. The Senton Bombs have delivered a thunderous third album with a new EP soon to follow!

7/10